Meeting Dates: July 10-14, 2017
Meeting Location: Disney Paradise Pier Hotel, Disneyland Resort; Anaheim, California USA

Lodging: Disney Paradise Pier Hotel

Experience the fun and exciting Disneyland Resort including the new Guardians of the Galaxy and experience the Summer of Super Heros!The Paradise Pier Hotel is a beautiful, magical hotel located within the 60 tropical acre storybook Disneyland Resort. Just a 5 minute walk to Downtown Disney heading to Disneyland and California Adventure Theme parks for fun experiences such as the classic Main Street Electric Light Parade before it fades away later this summer. The Never Land Pool at the resort has a 5,000 square foot pool featuring a shoreline right out of Never Land where guests explore Skull Rock only to discover a wicked 100 foot water slide. Captain Hook's pirate ship is beached nearby and Mermaid Lagoon features a bubbling spa. Paradise Pier also has it's own pool, spa and new Water Slide. Refresh in the pool or relax in the bubbling spa. Enjoy the marina, stroll through the boardwalk shops, enjoy a drink at the wharf, or Trader Sam's – Enchanted Tiki Bar offering live music and cocktails. The fun does not stop in the evening, after training, experience the excitement, sounds, food, shopping, and action found at the Downtown Disney Entertainment Center. Never before have Disney visitors had so many options for fun! While strolling down Downtown Disney marvel at the new sky show featuring the most innovative fireworks display in Disneyland history, test your skills at the ESPN Zone, or feast your palate on the extraordinary cuisine of any one of numerous mouthwatering restaurants. After your feast, keep your energy up at the hotel exercise center. Stay the weekend and enjoy the pleasures that make even Grumpy grin! Be sure to inquire about the early admittance and private entrance to the Parks for Hotel guests. For video clips and additional information regarding the Disneyland Resort visit the Disneyland web site. Disneyland Home Page , Explore Disneyland Park , the new California Adventure Park, and Downtown Disney Entertainment Center . Newly opened Cars Land in California Adventure is awaiting your exploration.

Make your room reservation now.

Special discounted rates for the conference are:

Disney's Paradise Pier Hotel at $179/night (RESERVE)

These are fantastic summer time rates for both hotels. To secure a room please contact the Disneyland® Resort by booking online 24/7 at https://resweb.passkey.com/go/GPNG17B or by calling (714) 520-5005, M-F from 8 am to 5 pm PST. Reservations must be made by Saturday, June 17, 2017 or before the group rooms are sold out, so do not delay. Prevailing rates may apply after this date or when the group rooms are sold out, whichever occurs first. Rooms are subject to availability. Hotel accommodations are not included in the seminar fee.

Note: If you have any questions or problems making a reservation please call us at 1-949-398-5222 or e-mail us at info@noblitt-rueland.com. We will be happy to assist you.

Discounted Disneyland Theme Park and California Adventure Park tickets:

Click here to purchase specially-priced Disneyland® Resort Theme Park tickets.

These special ticket prices are not available once you arrive at the Resort.
Our ticket store closes at 9:00 PM PST on July 09, 2017.
Don't delay! Prices are subject to change without notice.

These specially priced tickets are intended only for guests that are participating in this Event. Only the registered attendee is allowed to purchase tickets from this discounted ticket store link and they can purchase up to 6 tickets maximum. Disney reserves the right to contact the ticket purchaser to request event registration confirmation. If it is discovered that the purchaser of the ticket is not participating or attending this event it will be considered a misuse of this offer and ticket, and the ticket(s) will be blocked and will not be eligible for a refund. In addition these tickets cannot be purchased for the purpose of being resold.

Southern California airport & local transportation from the airport and around the area. Please call us with any questions regarding your stay, travels, or registration:1-949-398-5222.

Seminar Registration Process: You may register for the seminars on-line using the on-line registration form. You may also register by phone (949) 398-5222 (USA), fax (949) 388-5223 or mail. After registering we will confirm your registration by your choice of e-mail, fax or mail. Payment is to be made by credit card, check, money order, or bank transfer prior to the beginning of the courses. Courses begin at 8:00 am each day and conclude at ~5:00 pm. Lunch is included in the seminar fee.

Fees: (on-line registration form)

Seminar Registration Fees (US$ Dollars)

Fees

Individual Registration by June 10

Multiple Registration by June 10

Individual Registrants after June 10

Multiple Registrants after June 10

Per Course

$635

$575**

$675

$635**

Any Five Courses

$250 off*

$250 off*

$200 off*

$200 off*

Discounts: Attend one or more classes. Please note that early registration fee discounts for both individual and multiple registrants are available if registered by or on June 10 . Early registration discounts must be paid in full by June 10 , otherwise the current rate will apply.

*An additional total discount up to $250 is available to an individual that registers for any five (5) courses . The discount applies to the total registration fee for each individual. Only one (5 course) discount per registrant.

**Multiple Registration discounts are available for two (2) or more participants who register at the same time for the same course. Please provide the name(s) of the other registrants that will be attending the class with you. All multiple registrations must be received within a 24 hour period or as prearranged with Noblitt & Rueland at the time of the first registration being submitted.

Payments or registrations may also be mailed to:

Noblitt & Rueland 5405 Alton Parkway 5A, #530 Irvine CA 92604-3718 USA Please call, fax or e-mail for bank transfer information.

Speakers: All speakers are highly qualified and have extensive experience in the medical industry. Credentials include, FDA GMP & Design Control Specialists, FDA Experts & Advisors, ISO Committee Members, and Specialists in Software Quality Assurance. Biographies


CEUs Awarded: Noblitt & Rueland awards nationally recognized Continuing Education Units for satisfactory completion of our programs. A CEU certificate suitable for framing will be awarded at the completion of each course and can be used to document employee training & competency per FDA GMP and ISO.

Airports: The closest airport is Orange County's John Wayne Airport (SNA). Other airports in the Orange County/Los Angeles area are Long Beach (LGB), Los Angeles International Airport (LAX), and Ontario (ONT).

Car Rental: With lots of things to see and do in the Southern California area, we have set-up discount car rental offerings for your convenience with both Hertz and Avis.

Call 800-654-2240 or on-line at hertz.com,

Ask for or enter: Code number: CV02ZV0029

Call 800-525-7537 ext. 31303 or on-line at avis.com,

Ask for or enter: Code number D086933 (Worldwide)

Refunds & Seating Guarantees: Full refund for cancellation will be made if canceled 14 days prior to the seminar. Cancellation less then 14 days prior will be given credit toward future programs. Cancellations less than 72 hours prior to the course will receive credit less a $150 cancellation fee. Prepaid registrations will be given guaranteed seating. Registrations not prepaid or otherwise guaranteed will be handled on a first come first served manner and can not be guaranteed seating in the course.
Although the possibility is very remote, Noblitt & Rueland reserves the right to add, remove, or switch speakers for any given program as necessary for any reason; such as, speaker illness, travel delays, regulatory proceedings, client/FDA meetings, required court appearances, etc.
Past Participants & Consulting Clients: Noblitt & Rueland has trained over 5000 representatives from over 700 international medical device manufacturers, as well as, the U.S. FDA and state regulatory agencies. A small sampling of these companies include: 3M Divisions, Abbott Labs Divisions, Adv. Cardiovascular Sys., ATL, Alcon Surgical, Allergan Divisions, American Cyanamid, American Red Cross, Amoco Laser Company, Ansell Inc., AT&T Network Sys., Baxter Divisions, Beckman Inst., Becton Dickinson Divs., Bio-Rad Laboratories, Bio-Tek Instruments, Birtcher Medical Sys., Boehringer Mannheim, Burron Medical Inc., C.R. Bard Divisions, California Dept. of Health Svcs., CarboMedics Inc, Cardiovascular Diagnostics Inc., Carl Zeiss Inc., Catheter Research Inc., COHERENT, Cordis Corp., Coulter Inc., Critikon, Dade, Del Mar Avi., DePuy Inc., Drägerwerk, E.I. DuPont, Eastman Kodak, Elekta Instruments, Fischer Imaging, GE Medical Sys., Hybritech Inc., I-Flow Corp., I-STAT, IMED Corp., Instrumentation Labs., Intermedics Inc., J & J Divisions, LifeScan, IVAC, Mallinckrodt, McGaw Inc., Medasonics, Medstone, Medtronic Corp., Mettler Corp., MiniMed Tech., OEC Diasonic, Picker International Divs., Ohmeda, Ortho Diagnostics, Paramax, Pharmacia Diagnostics, Physio-Control Corp., Plexus, PPG Biomedical Sys., Procter & Gamble Inc., Puritan-Bennett, Radiant Systems, Radiation Sterilizers, Schering-Plough, SEAMED Corp., Sherwood Medical, Siemens Divisions, Smith & Nephew Divs., Spacelabs Inc., Spectramed Inc., St. Jude Medical, Surgitek, Tokos Medical, Underwriters Laboratories (UL), United Medical Mfg., U.S. FDA, Ventritex Inc, Vitek Systems, W.L. Gore & Assoc., Wesley-Jessen, Zimmer, Zoll and many others. Call or E-mail for specific company listings.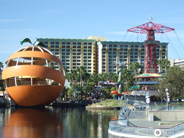 Paradise Pier Hotel from California Adventure
Shootin' Hoops at California Adventure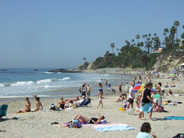 Laguana Beach
Pelican Hill Golf Course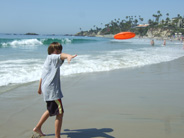 Sun & Exercise!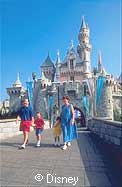 Disneyland Castle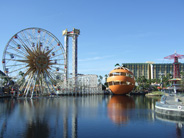 California Adventure with view of Paradise Pier Hotel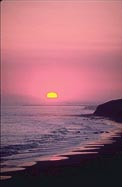 Sunset at the Beach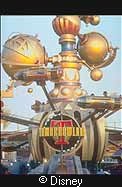 Tomorrowland at Disneyland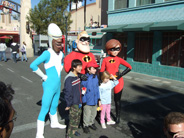 They're Real?!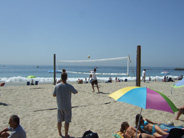 Laguna Beach Volleyball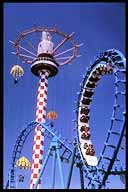 Knott's Berry Farm