FDA & International Consulting and Training Services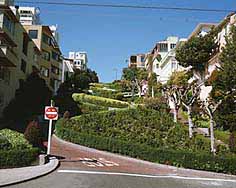 Lombard Street "The Most Crooked Street"
Software Compliance, FDA & ISO

((including device, production, automated processes, mobile Apps, Part 11, MDDS, Cyber Security, AGILE updates, etc.)
Training Seminar

Date: Whenever convenient

Location:Your location
---
Overview:
FDA & International regulatory scrutiny of software has become increasingly more sophisticated and in-depth. Devices and manufacturing processes automated with software gain considerable attention during submission reviews and manufacturing inspections. FDA requests for additional software information and documentation are frequent during 510(k) submission reviews and inspections. In fact, FDA's Software Guidance documents for Reviewer's Guidance, Validation, and OTS (Off-the-shelf) Software significantly impact manufacturers! This course will help to understand how to comply to current regulations and how to prepare for future regulatory requirements & guidance both in the U.S. and internationally. You will receive the latest information regarding FDA regulations and guidance for software including device software, automated process software, Medical Device Data Systems (MDDS), mobile medical applications (Apps), cyber security, etc. You will also receive the latest information and update regarding electronic recordkeeping and 21 CFR Part 11 enforcement. Important international software standards and guidance will be discussed including IEC 62304, TIR 45 AGILE Practices. In addition to device software, discussion will include manufacturing process and test related software of any type of medical device, including disposables & pharmaceuticals. This course is important in preparation for FDA & ISO Manufacturing and Design Control inspections; as well as, 510(k), IDE, PMA submissions or CE Mark approvals. Software SOP templates and Checklists for auditing software both in devices and in automated systems will be presented.

What you will learn:

Content & impact of the latest Software Guidance Documents and Standards
FDA & ISO policies, guidance & regulations.
How to achieve FDA compliance-now and in the future.
FDA enforcement actions and consequences due to non-compliance.
How to audit software development & automated processes using provided checklists.
Impact of Medical Device Standards including IEC 62304, TIR 45 / AGILE Practices, SW 87 FDA Medical Device Data Systems (MDDS) and Cyber Security.
How to get and keep your software under control.
FDA's position and new guidance on Mobile Medical Applications (Apps)
How to make compliance a by-product of your software development process.
Understand the FDA's current position on Electronic Recordkeeping, 21 CFR Part 11 and what you should be doing to be compliant.
What to expect and what will be expected of you in an FDA inspection.
Software requirements and guidance for 510(k), IDE & PMA submissions.

Benefits of Attending:

Preparation for the latest Software Guidance Documents and New Standards
510(k), IDE, & PMA approval delays minimized due to software issues.
Software compliance to FDA GMP/QSR/Design Control & ISO regulations.
Preparation for FDA to inspect your Electronic Recordkeeping system for compliance to 21 CFR Part 11.
Provides means of determining compliance with FDA requirements.
Reduced risk of delays, liability, and enforcement actions due to design or manufacturing compliance issues resulting from FDA inspections & ISO audits.
Provides information to assess and manage the S/W development process.
Provides information necessary to establish software process controls.

Abbreviated Outline:

A. FDA & ISO Regulatory Aspects of Software & Computers
B. FDA Software direction for GMP/Design Control/Submissions
C. Compliance issues, Enforcement actions, and Submission Requirements
D. FDA Software Guidance and New Standards for Software-content & their impact, i.e. IEC 62304, TIR 45 AGILE Practices, Medical Device Data Systems (MDDS) & Mobile Medical Apps, Cyber Security
E. Update on International software standards and guidance
F. Software Life Cycles-various methods & detailed phase discussion
G. Software Life Cycle-Requirements/Design/Implementation/Test/ Installation & Checkout/Operation & Maintenance Phase Deliverables
H. Software Life Cycle-Standard Operating Procedures & Templates
I. Hazard/Risk Analysis/White/Black Box Testing & Traceability
J. Verification & Validation and Documentation Outlines
K. Software Development Processes for Software Quality Assurance Planning & Controls
L. Electronic Recordkeeping and FDA 21 CFR Part 11 overview and update
M. How to prepare Software and relevant documentation and what to expect during an FDA Design, Manufacturing, or Pre-approval Inspection
O. Auditing device software and automated process software
N. Review and Summary

Speaker: TBD
---
In-house Courses can be held whenever and where ever convenient for you!
---
Contact us at: info@noblitt-rueland.com
consulting services
training schedule
in-house training
consulting opportunities
registration info
registration form
speakers
visitors/tourist info
home page
---
Copyright © 2017 Noblitt & Rueland